Winter Superfoods Bundle
Regular price

$82.00

Sale price

$65.00
Protect yourself and your family during the winter months
It's that time of year again when we all go to great lengths to fight cold and flu! Whilst there's countless costly and synthetic vitamins and remedies out there, there's no need to look any further than our powerful Ayurvedic combination that you can easily incorporate into all your meals. 
⭐️ Digestive Wellness - Ayurvedic Digestif Mix supports gut-level immune strength. Your digestive tract contains 70% of your immunity! Let's help you look after it!
⭐️ Immune Boosting - Palmyra Blossom Nectar is a rich natural source of B complex, notably vitamin B6, which is essential for maintaining the healthy balance of the immune system. This sweet Superfood also helps to maintain energy levels as well as promote restful sleep.
⭐️ Lower Inflammation - The patented natural compound in our Palmyra Blossom Nectar, Palmyrin, reduces inflammation - the root cause of most diseases!
⭐️  Antibacterial Powerhouse - Turmeric one of the best immunity boosting foods found in nature. The organic, triple-strength turmeric in our Superblends provides powerful antibacterial, anti-inflammatory and antioxidant properties to help protect you against illnesses. 
Includes:
1 x Original Turmeric Superblend 240g 
1 x Palmyra Blossom Nectar 250g
1 x Digestif Mix 100g (One month's supply)
Recommended Usage

• Take Ayurvedic Digestif Mix after each main meal to detoxify and strengthen the digestive system.

• Replace sugar or sweeteners with half the quantity of Palmyra Blossom Nectar, or simply mix two teaspoons a day into water.

• Incorporate SugaVida Turmeric Superblend into everyday dishes such as yoghurt, granola, curries, add to mayonnaise and salad dressings, marinades - the list is endless. Or blend with hot milk to make a traditional Ayurvedic Golden Milk.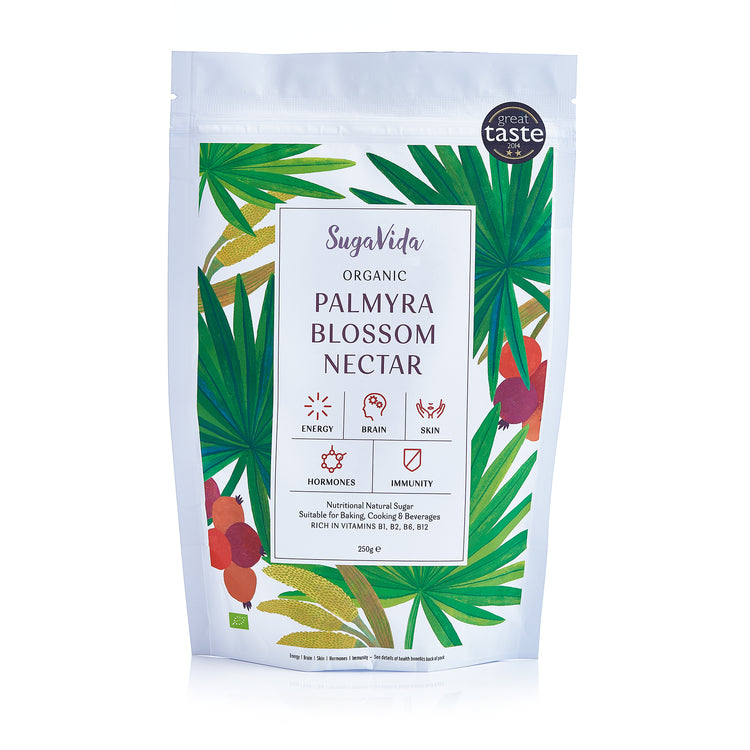 100% Natural
Award Winning