For many years, the Western diet has included too much refined sugar, which has led to significant obesity and health problems. But sweetness isn't the enemy.
In Ayurveda, refined sugars also create disorder among the doshas. The sweet taste itself is as important as the other five tastes. (5) Sweet flavoured foods contribute to the essence of life, give strength and longevity, encourage the senses, improve complexion, and promote healthy skin and hair.
In Ayurveda, the two primary unrefined sweet ingredients are honey and palm sugar from the Palmyra palm.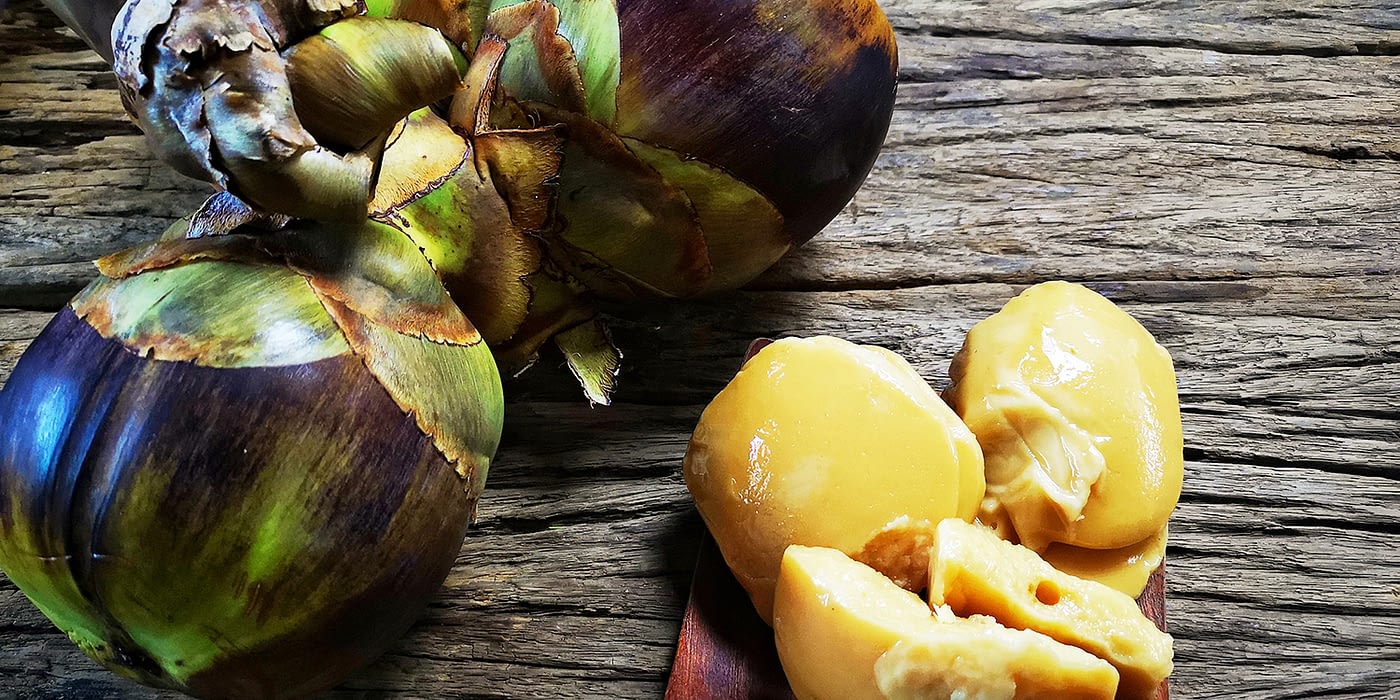 Palmyra palm sugar has delicious caramel-like flavours and is one of Ayurveda's most cherished ingredients. It is the most nutritious sugar on the planet. It is naturally rich in vitamins B1, B2, B3, B6, B12 & Iron. And, it has a low glycemic index of 35 and fructose content of just 3%.
Seeing the role refined sugar has played in Western health, the unique nutritional attributes of Palmyra palm sugar inspired us, so we worked with our Indian partners to introduce it to the Western market.
You can find out more about SugaVida Palmyra Blossom Nectar here and buy it here.
From the Ayurvedic view of sweetness, let's move on to the wonder-spice of Ayurveda—turmeric.