Spices are used extensively in Ayurveda. Cooks use them to add exciting flavours, and practitioners use them for health benefits, to improve digestibility, and to minimise food incompatibilities.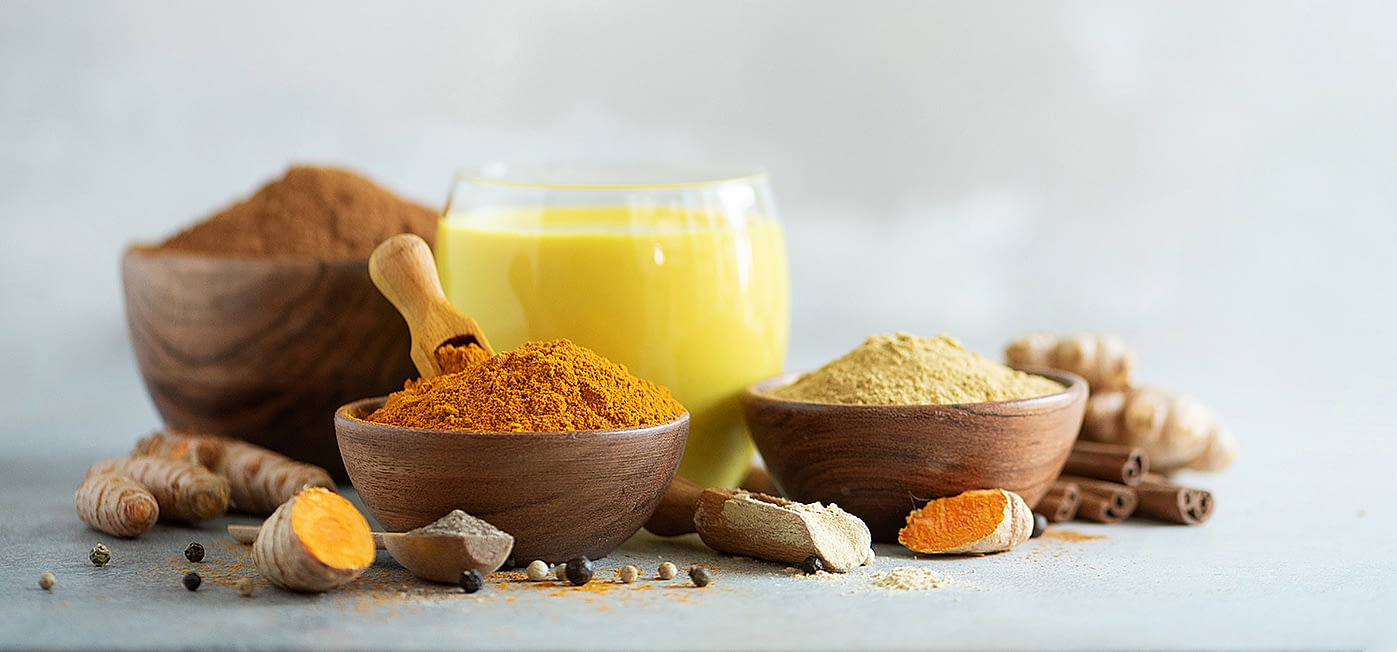 Ayurveda's wonder-spice is the vibrant-coloured turmeric. Turmeric is associated with many traditional health benefits, which are also recognised by the Western food regulations These include potentially positive effects on skin health, the immune system, liver, joint and bone health, and the heart and circulation. (6)
Turmeric has a rich, distinctive flavour. We love to use it in our Ayurveda-inspired recipes, including in a delicious Golden Milk. And, it is, of course, a foundation spice in India's No1 food export—the curry.
Other important spices used in Ayurveda include cardamom, cinnamon, ginger, and black pepper, which we also use to flavour our products and optimise turmeric's health benefits.
The active ingredient in turmeric is curcumin. Whilst travelling around India, we sourced an organic turmeric with 7% triple-strength curcumin. This wonderful natural ingredient inspired us to launch our range of Turmeric Superblends.
You can find out more about SugaVida Turmeric Superblends here and buy them from here.
From all-things sweet and spice, we move into the Ayurvedic view of digestion and metabolism.